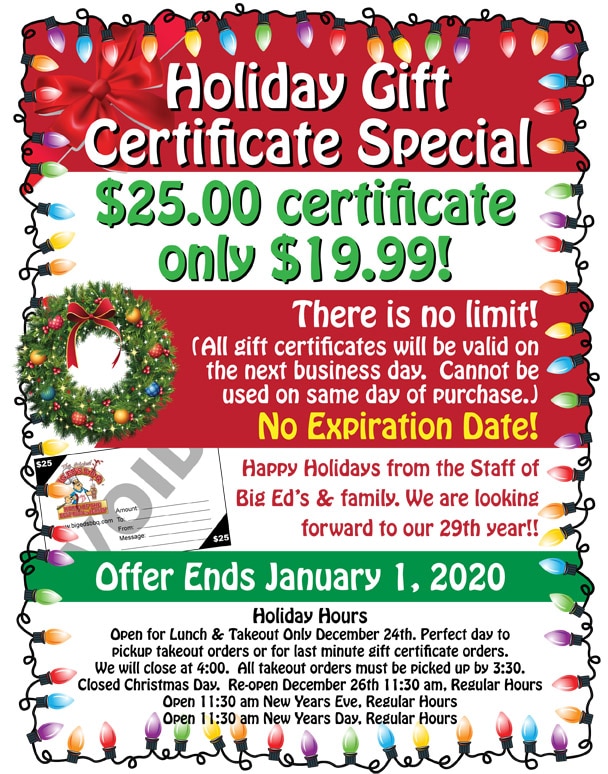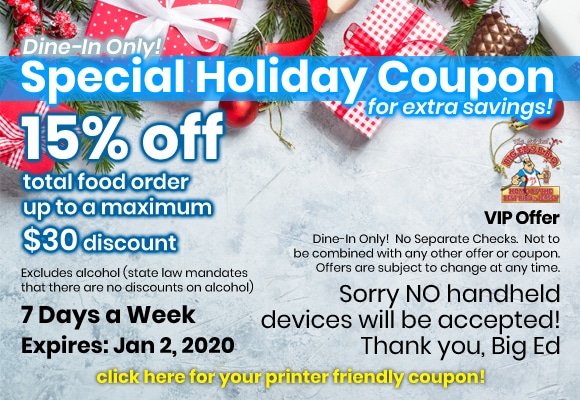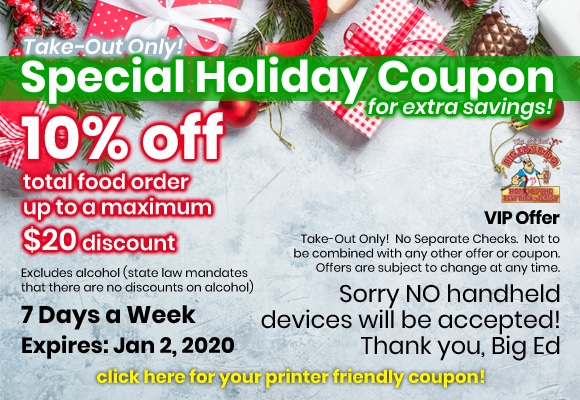 (click on the coupons above for a print friendly coupon)
Looking for better discounts?
A message from Big Ed:

Thank you all for a great 26 years.  We have been family owned and operated during that entire time.  But please no sharing on all you can eat dinners and no doggie bags on all-u-can-eat meals.  There is a $2.99 reorder charge to go.
Thank you, Big Ed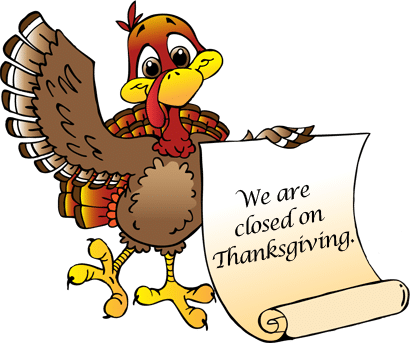 Now Delivering thru the App!
Save 10% off ALL online orders for a limited time only!
*Not to be combined with ANY other offers, coupons or gift certificates.
Big Ed's BBQ also has a full service 20 stool bar.  We carry a full line of beer, wine and liquor and also have tvs positioned for viewing at the bar.